By @ Mar 12, 2012
What male do you know big or small who hasn't at one time in their life been obsessed with Superheros? How about Spiderman? The two in my life not only were, but still continue to love everything and anything "Spiderman".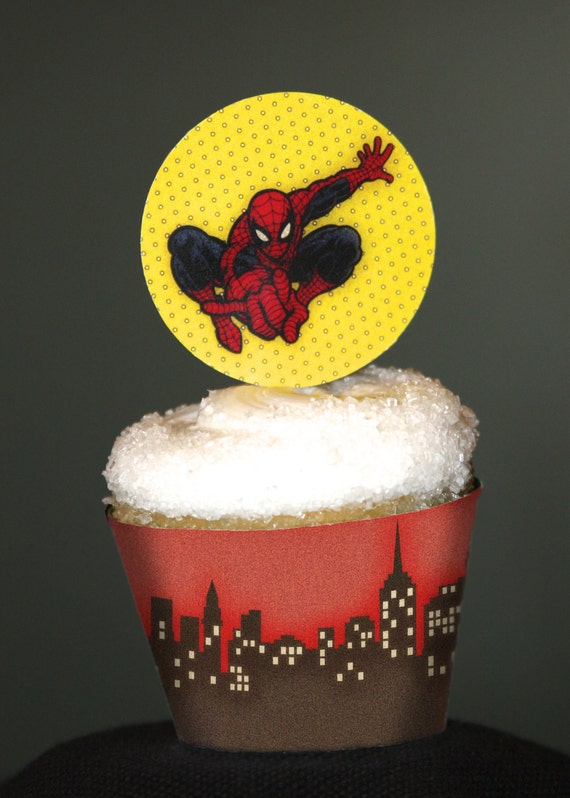 When our own amazingly creative Sister Melissa asked us here at Snickerplum to design some Spiderman decor for her son's 4th Birthday Party we just couldn't resist. And wouldn't you know, it's one of our most popular lines here at Snickerplum.
To get everyone geared up and excited for the party before it even starts, send out some cute themed Superhero Spiderman Invites!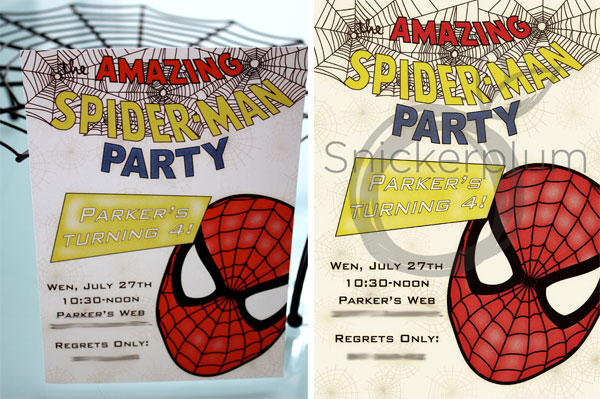 The Superhero Spiderman Birthday Party Products
Snickerplum makes party's easy with our complete packages. The Spiderman Birthday Party Package comes with Everything you see pictured below.
Our Snickerplum Superhero Spiderman Birthday Party line offers unique items that most of our other packages don't. They includes a Happy Birthday Banner, Cupcake Toppers, Cupcake Wrappers, 4"x 3" Thank You Cards and either an 11x14 or 8.5x11 Door Sign. But what makes this package so unique is that we also include some darling Spiderman Face cut outs to use for games or decor, water bottle labels and (in the printed complete package only) a darling custom made Vinyl wall sign that is custom for your birthday boy's name!
With all of these amazing products you're party is sure to be a hit, not only with the little "Spidey" lovers but with the big ones as well. No matter what your budget we have something for everyone. All of our items can be purchased separately or in a Package all together. The Spiderman package is available at Snickerplum in two different ways, either Printable (items are emailed to you in PDF form) or Printed (items are printed and shipped right to your door). You choose the method that works for you and don't forget it's all customized to fit your special day.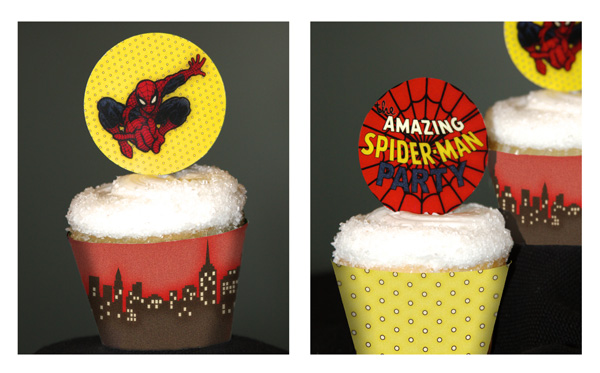 We hope you enjoyed our Spiderman Birthday Party Package and make sure to stay tuned for more tips and ideas from Snickerplum on how to make Spiderman or any Party a huge success!

Printed Items:
Spiderman Birthday Party Complete Package
Spiderman Birthday Party Banner
Spiderman Birthday Party Cupcake Toppers
Spiderman Birthday Party Invites
PDF Printable Items:
Spiderman Birthday Party Printable Complete Package
Spiderman Birthday Party Printable Banner
Spiderman Birthday Party Printable Cupcake Toppers & Wrappers
Spiderman Birthday Party Printable Invites