Tag: Corporate Events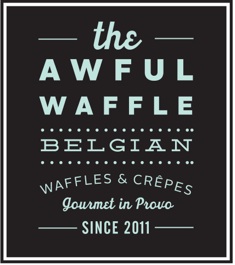 I was able to meet the manager from The Awful Waffle at the UVU Women's Expo and he called me and invited me to be involved in a blogger meetup at his shop. I was so excited to get a little more exposure and hopefully meet some great people and eat some good food. The event did not disapoint!
The Awful Waffle started as a little hole in the wall, amazing food shop on BYU campus, and they have just recently moved into a brand new location, south of BYU on 600 E and 600 N in Provo. This restraurant is amazingly beautiful! Their menu is written on huge chalk boards, and with serious precision and skill!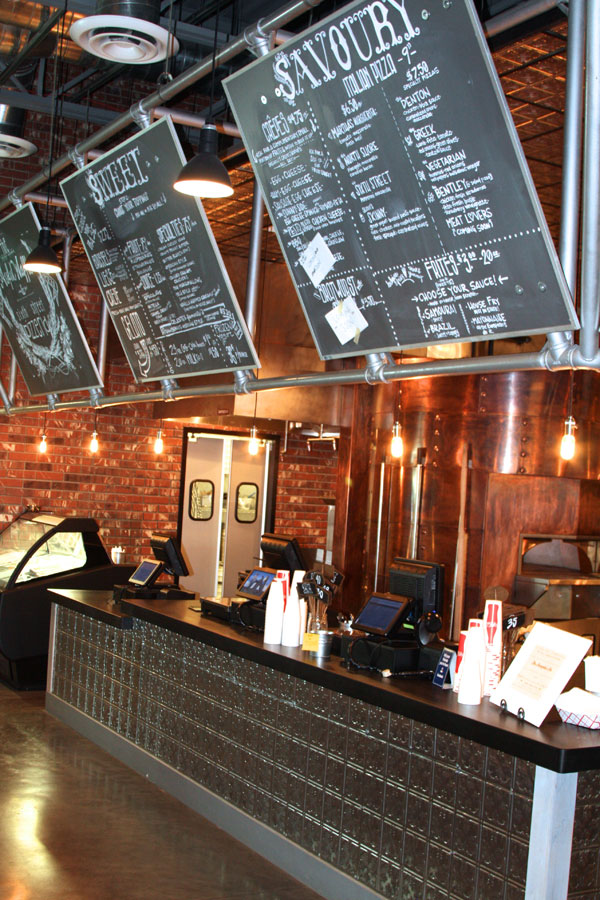 This light fixture had me transfixed all night! If you know me, you know that I have a small obsession with mason jars... Pinterest worthy I think!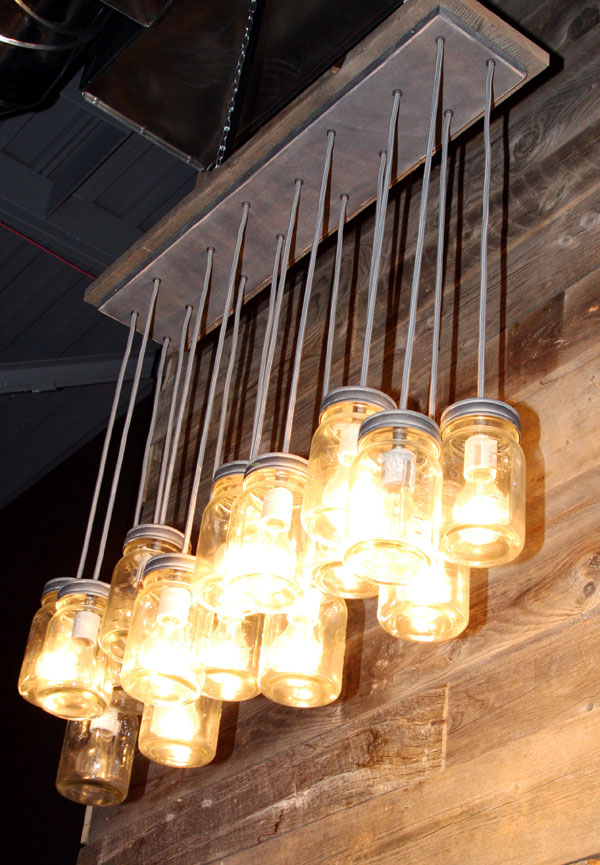 This place is so huge, there are about 6 different eating areas that can fit anywhere from 6-25 people in each area! It would be a PERFECT location for a shower or party! It's not too loud, and each area feels secluded and special. The whole space was a very good mix of industrial, eclectic, and contemporary. I loved the uses of different metals, woods, and colors!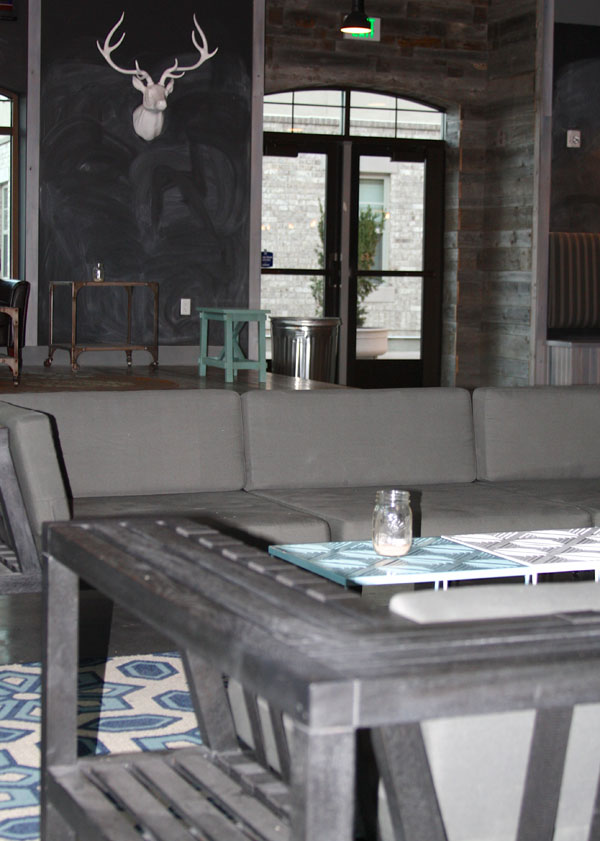 The light fixtures in this place had me on cloud 9! They are so unique and custom! I also loved the amazing cast iron oven they cook everything in.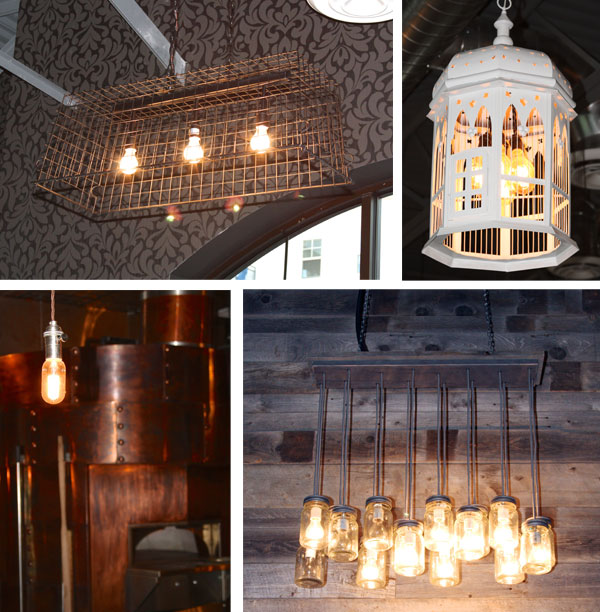 The small detaialed room decor was adorable as well. The use of the cute striped paper straws for the gelato labels is genious. The table numbers were probably my favorite thing.. I know! Such a small thing in comparison to everything else, but the amount of work and talent that went into them is hard to miss. And besides, they are just CUTE!
Yes, that is a picture of the bathroom... I couldn't resist. It looked amazing in there too!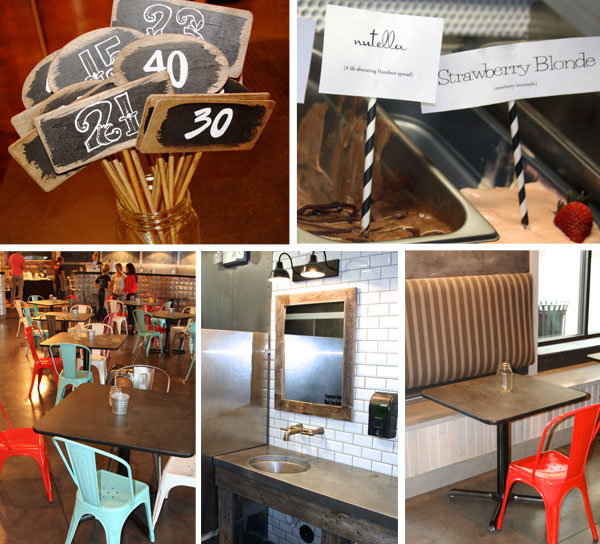 I'm pretty dissapointed in myself for my lack of pictures of the food. I'm assuming we were all so excited to try it, we just didn't think to take pics before. Who knows... But, here are a few of the things they offer, pizza, crepes, waffles, and frites. I tried everything but the pizza. They also have savory crepes, but I'm a sucker for the sweets, so I went that route.
The crepe was great! Thin, flavorful, and so moist! The frites were amazing with all the different sauces they offer, that was too much fun! But, the waffle... Holy crap, it was amazing! I shouldn't have eaten it all, but I had to it was so good!!!
I got an Original Cinnamon Waffle, with European Speculoos, topped with bananas and homemade whipped cream!!! Seriously, I have dreams about this waffle, I need to plan an event there just so I can go again!
The Awful Waffle also caters, so if you are looking for some amazing food for your party, be sure to check them out here.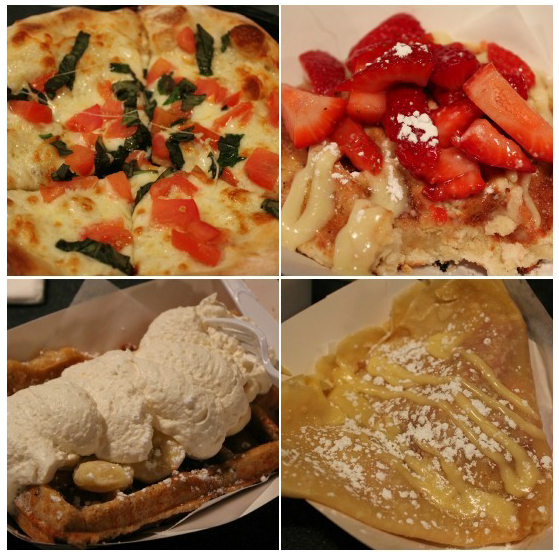 The only downside I found was the parking. Since it's BYU campus, street parking is hard to come by, but there are parking areas to either the east or west side of the complex, just plan on walking a little bit. No biggie if you know about the parking though.
So, I was able to set up a little display area to showcase my company and some of my products. I was able to get up and talk with all the bloggers about Snickerplum and some of the fun things we can do :)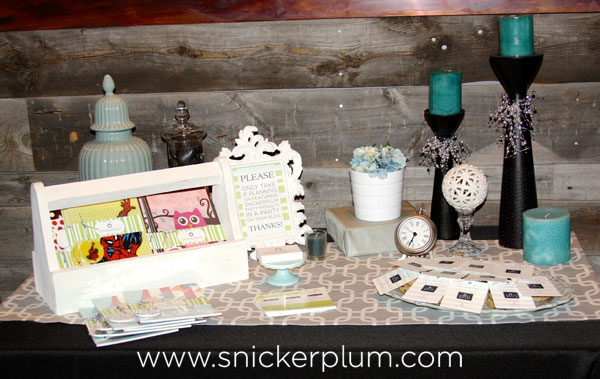 I offered a Happy Birthday banner with 24 cupcake toppers to each if they had a party coming up to use the products for. I'm excited to see how they use them in their party decor. :)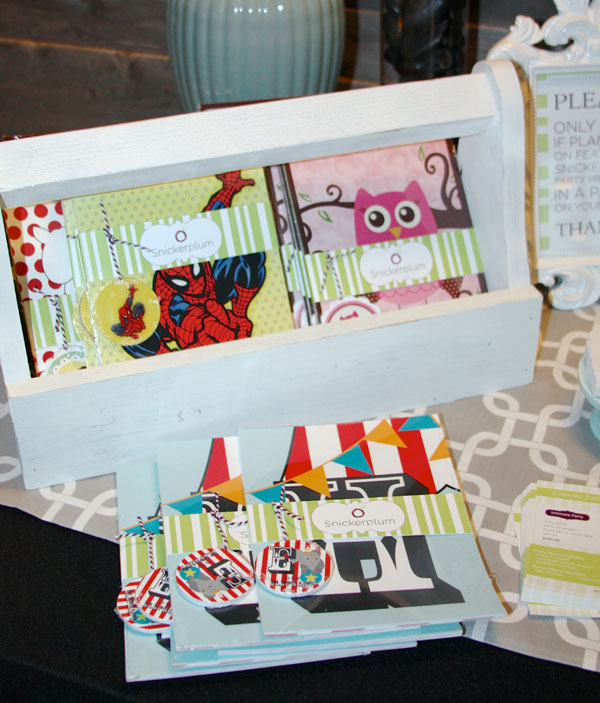 Snickerplum also does party styling for your parties now!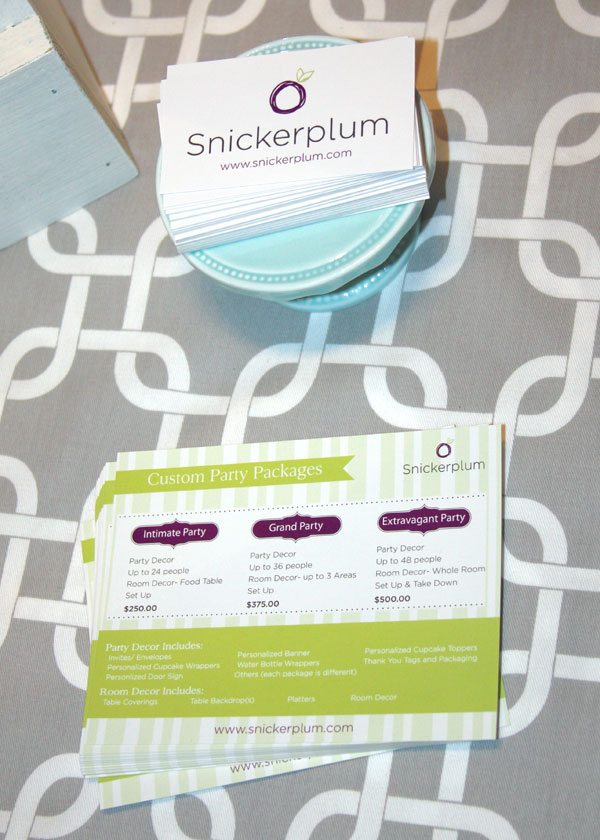 Everyone got a little "Thank You" for coming from The Awful Waffle and Snickerplum.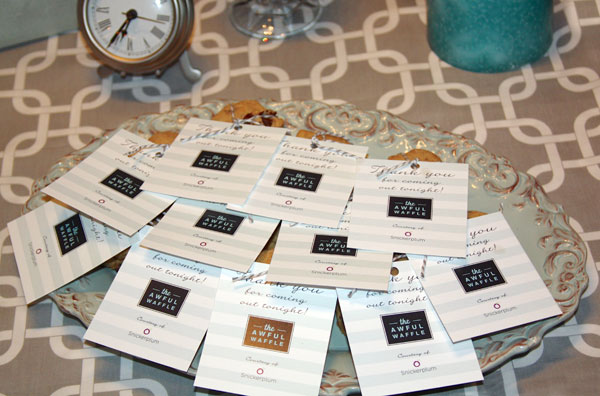 Cupcake Chic was also involved and offered some of their cupcakes for the event.
Me, being a bit of a graphic design print snob, was VERY impressed with their print design and quality. Not only was it on good quality paper, and cut well, but the design was very clean, cute and unique. The cupcake menu/guide is so adorable! I love everything aobut it!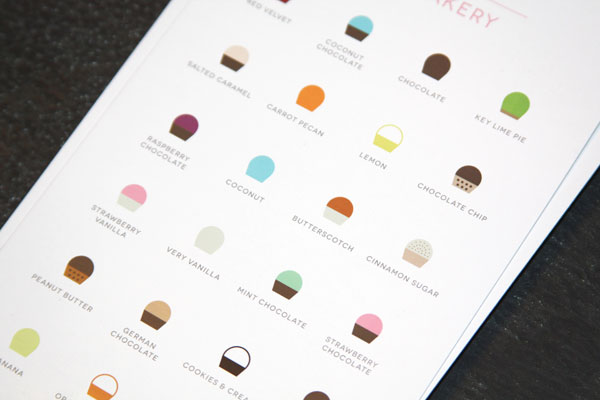 I thought their cupcakes had great presentation, which is great for parties... But, unfortunately the cupacakes did not satisfy me. :( I tried the chocolate coconut one first. The frosting was good, but it just tasted like a simple buttercream with coconut stuck to the outside. I couldn't tell if there was any other flavoring in it at all. And the cake was just a basic chocolate cake, but it was VERY dry. It tasted like it was about 3 days old. Of course I REALLY did not want to give them a bad review, so I tried another one. Honestly, I don't even know what it was, but I DO KNOW it had ginger in it. A LOT of ginger! It was so overpowering, I couldn't even take another bite, and sadly I like ginger. Also, this one was VERY dry as well. So, I'm not sure where they went wrong, if they were just old, or what, but it was not a good day for Cupcake Chic in my mind.
Sweet Tooth Fairy is still my go to favorite cupcake supplier for all your parties. They will not disapoint.
I was able to meet a lot of great people and have spent WAY too much time checking out their fun blogs!
Thanks for the support everyone!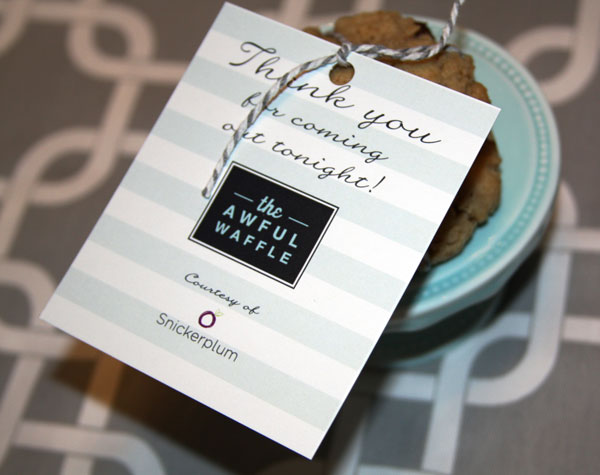 Sorry, I'm so behind, but I have 2 different pirate parties, an adult birthday party, and an angry birds party coming soon, so be sure to check back!!

Snickerplum did our first Expo a couple of weeks ago! We went down to Utah Valley and did the Women's Expo at UVU. It was so much fun designing everything for our first ever booth!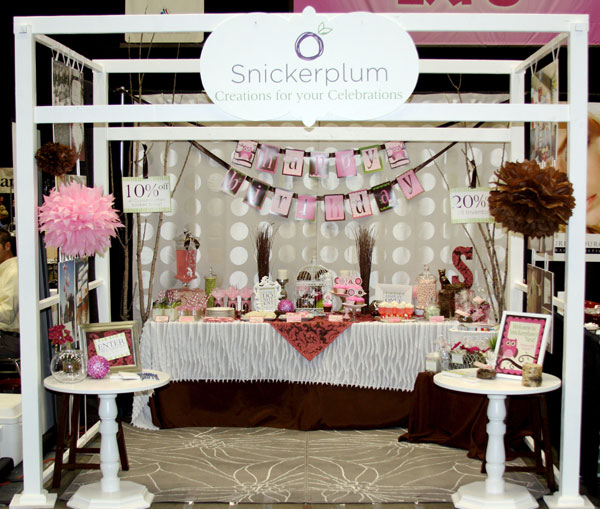 I had this idea in my head to do a cute scalloped frame with our logo inside, and it turned out...
Read full post
My oldest boy Ayden has been attending Little Foot Preschool for the last 3 years and I've been fortunate enough to be able to do their graphic design for them. They have been a great company to work with, and they always do such a great job!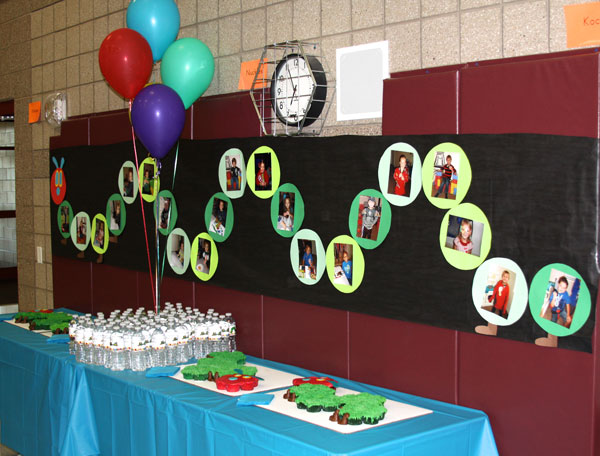 For graduation this year, I...
Read full post

2023 (0)

October (0)

[-]

September (0)

[-]

August (0)

[-]

July (0)

[-]

June (0)

[-]

May (0)

[-]

April (0)

[-]

March (0)

[-]

February (0)

[-]

January (0)

[-]