Tag: Printing
Purchasing PDF, Printable, and DIY paper craft party products can save you time if you are in a time crunch, and sometimes save you money.
But, once you've bought Snickerplum's PDF Printable Products, and it's time to print it... Are you not sure where to go from here...no problem, let Snickerplum guide you thru the process.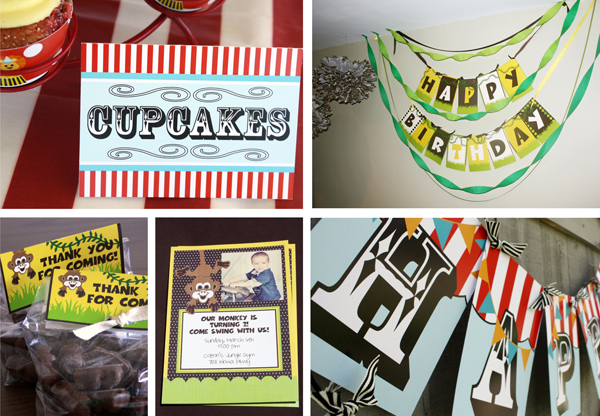 You have a few options. All of our products come standard on an 8.5"x11" paper which will allows you to print from your home printer. Now, I would recommend that if you're printing say, over five 8.5"x11" sheets or, if there is a dense color palette such as our lovebird invite (below), printing from home could cost you a lot more than getting them printed elsewhere. I know for my at home Canon MP250 a color ink cartridge costs over $40.00 and if I wanted to print 20 lovebird invites I would need at least one full cartrage if not more....ouch!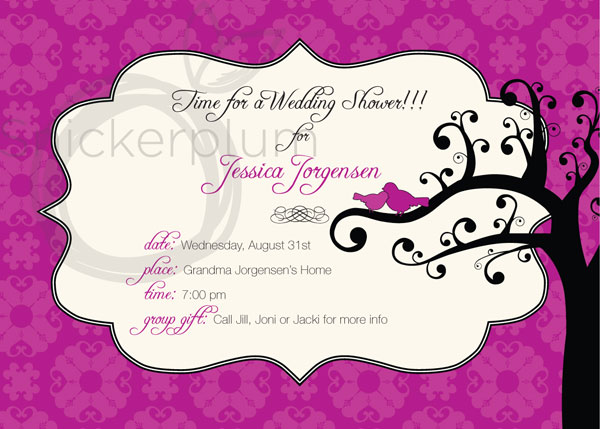 So before printing them yourself, you may want to consider calling a few local print shops for an estimate. Most, if not all, offer 24 hour turn around times as well as cutting and lamination if desired. Make sure to ask if they have uploading capabilites as it could save you time waiting for them to print and finish or coming back the next day.
Here are some ideas of national chains that I've used that can give you an idea about who to call. Another plus to using a professional printer, besides the great printing, is their cutting skills are normally spot on and can save you a lot of time and frustration. All of our square products come with crop marks so that a professional can easily see where to cut.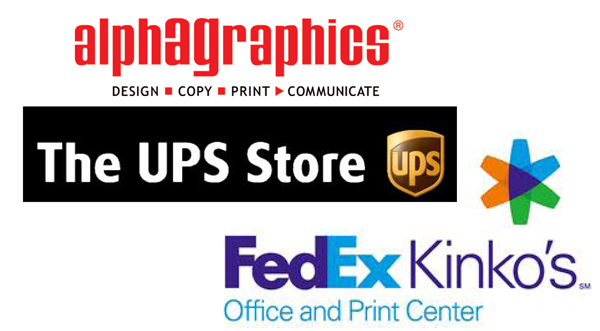 So, now you know who to call, what do you say? Here are four tips so that you can look like a pro.
1) All your files are PDF's, which is important so that nothing gets distorted or changed in the printing process (i.e they may not have the font we used, etc).
2) They may ask if your images have a bleed or full bleed. What!?! Paper bleeds? Well, no the paper dosen't, but the image or color does. Below is a picture of exactly what it means for an image and/or color to bleed.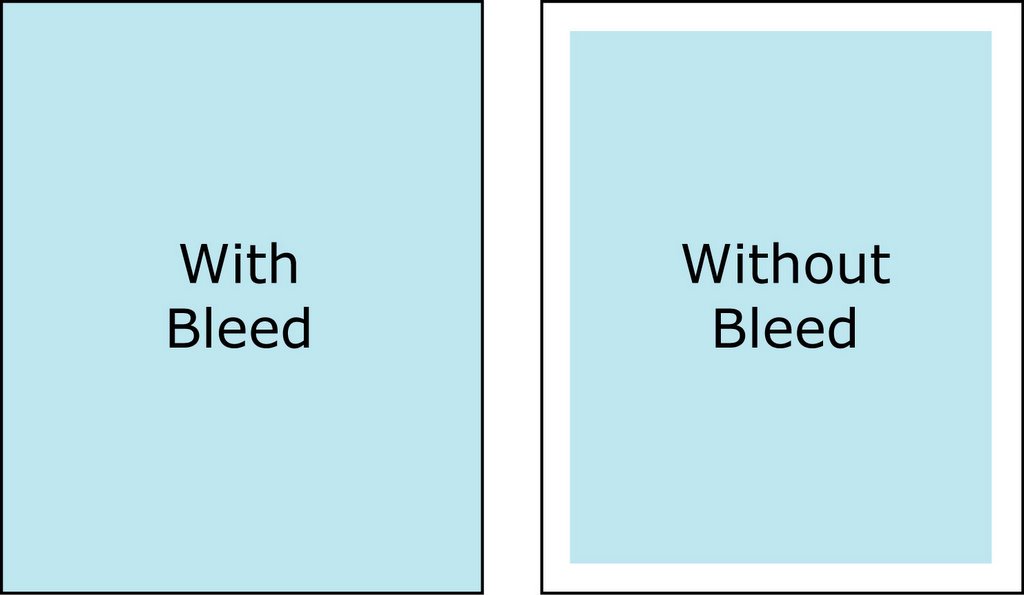 Almost everything we do here at Snickerplum is a full bleed. We leave a little more color than needed around things so that you don't see any white when things like banners, invites and cupcake toppers get cut. The extra color just gets cut off leaving, beautiful color all the way to the edge.
3) What type of paper would you like? Most of our products are printed on 100lb matte cardstock. You can go heavier, but know it's very hard on your hands to cut and really 100lb is plenty heavy. If you go lighter, I wouldn't do anything under 80lb or it won't hold its shape and could crease or wrinkle very easily. We here at Snickerplum prefer Matte so that you don't get any glare and color change in the printing process. Also, know that when toner is fused onto paper, it naturally has a little sheen to it, so don't go with a glossy stock unless you want that particual look. Most shops have a paper sample pack so that you can see and feel which stock would work best for your project.
4) How large can you digitaly print? Our local printer can print onto a 12x18 sheet, so we ask our printer to put two 8.5x11 on one page as much as possible. Most printers do this to help themselves save money but may not necessairly share the savings with their customers. So don't forget to ask or you may not get the savings.
I hope you've found this post helpful and that you now have a little more confidence in going to a professional printer to get your projects printed. I know that if you ask at least these four questions that you're sure to come away with the exact look you wanted, at the exact figured price.

**Party Tip: Printing items can be done weeks before your party, which then frees you up to focus on food and other loose ends....enjoy!

2023 (0)

December (0)

[-]

November (0)

[-]

October (0)

[-]

September (0)

[-]

August (0)

[-]

July (0)

[-]

June (0)

[-]

May (0)

[-]

April (0)

[-]

March (0)

[-]

February (0)

[-]

January (0)

[-]