By @ Mar 6, 2012
Today at Snickerplum we wanted to share with you our most popular collection, the darling Modern Owl Party Products. This line is designed around a modern owl with a touch of chic. The picture
s we are showing today are the boy Modern Owl in the Baby Shower version.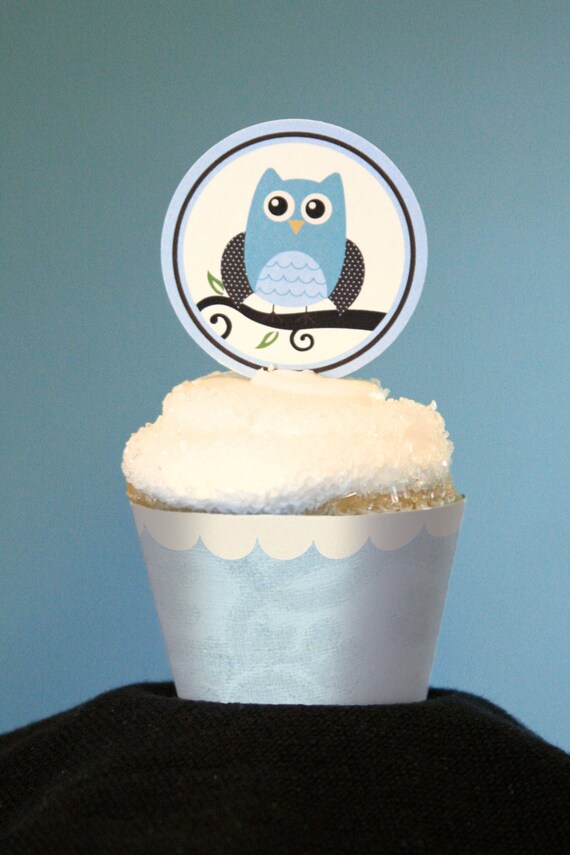 It is also offered in a girl version and each girl and boy has the option of baby shower party or birthday party. This sweet collection is the perfect way to celebrate that special day for the new mommy to be.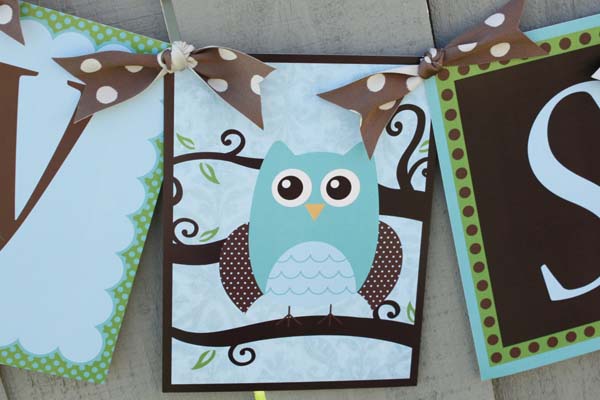 Here is our the Modern Owl baby boy shower invite that Snickerplum customized to fit our customers unique requests. She asked us to throw a baby shower for a friend who was expecting her third boy. She wanted to surprise her with this small baby shower and asked guests to bring basic items as gifts. Our Modern Owl invite took care of all those details in such a cute way.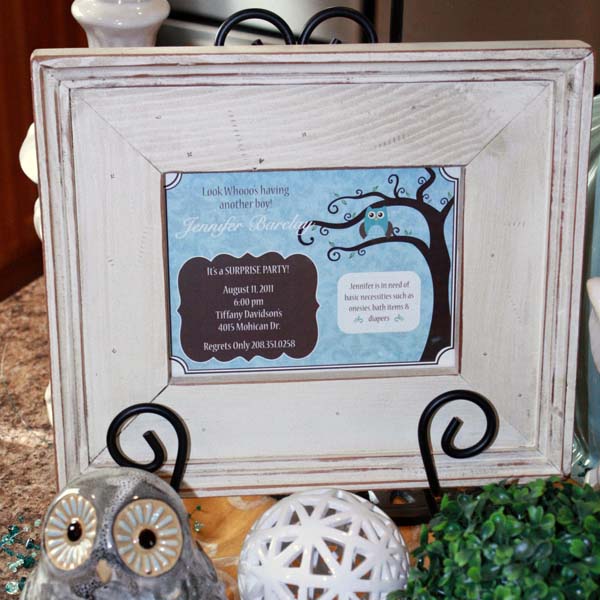 Party Tip: Frame your invite and use it as decor.
It's another great way to show how all the little details can make ALL the difference. I was really glad we framed it since it was a surprise and Mom to be hadn't seen the invites.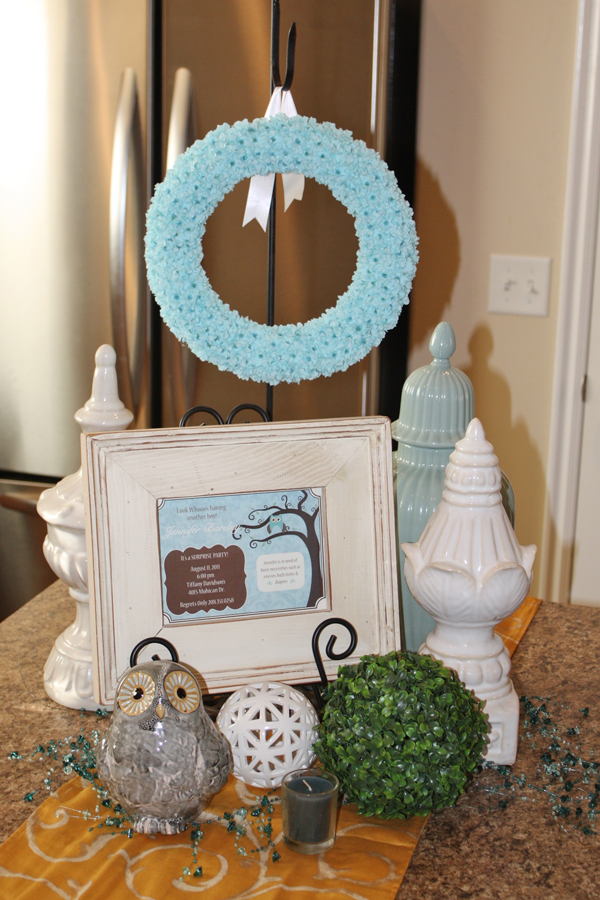 Snickerplum loves to find ways to use our products in different ways. Here is an example of our cupcake toppers being used on our little favors. Just a simple hole punch and ribbon and you've got a cute accent for any favor you can think up.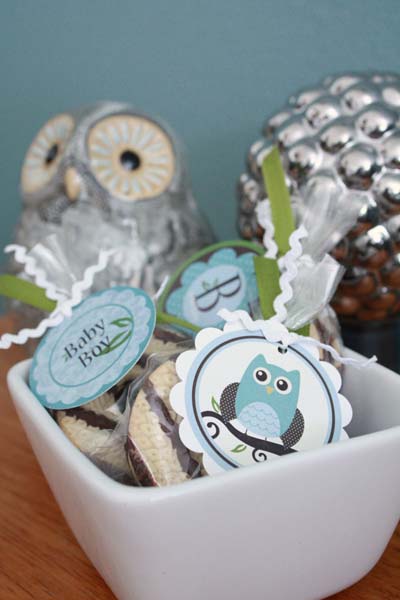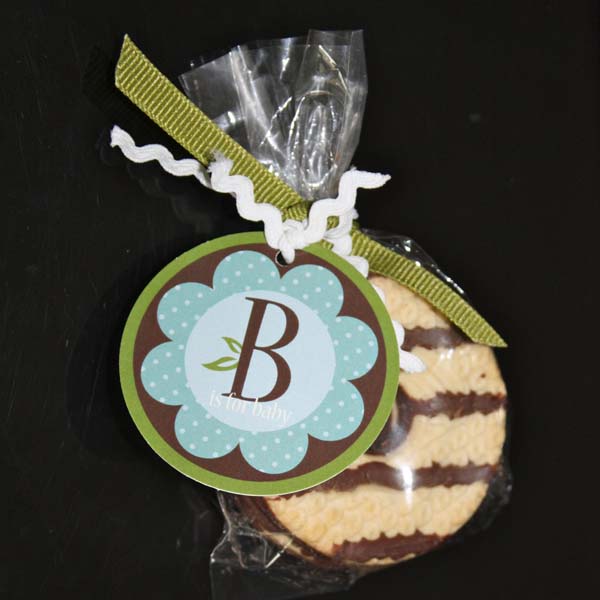 Here is an owl square from the banner that we've used in another way.....get creative!!
To incorporate more of the owl, tree, outdoors theme, we put the food on green grass squares found at Hobby Lobby.

Tiffany from Silver Spoon Baby made this beautiful owl blanket for the Mom to be to wrap up the owl theme!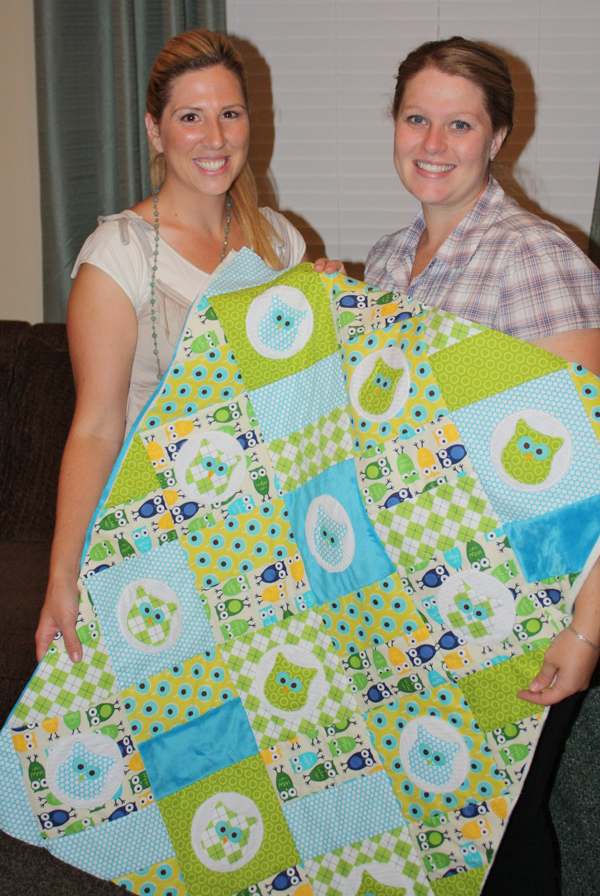 And finally our last piece in this collection is the beautiful baby shower banner!
It's simplistic look and amazing detail are easy ways to bring all of your decorating efforts together. (Also available as "It's a Boy" as well or "Happy Birthday" if you are using the collection for a birthday)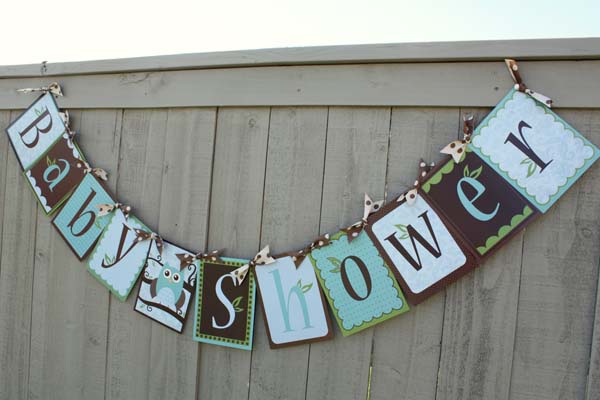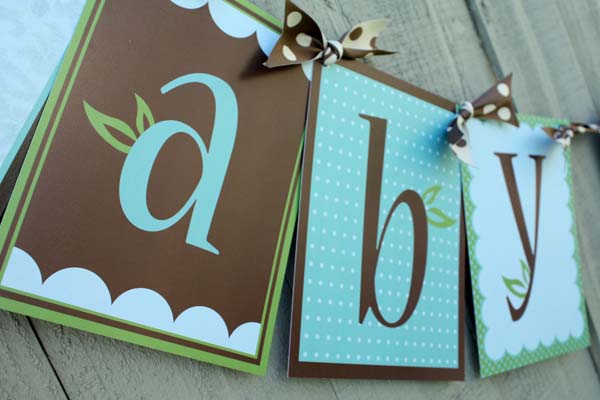 Now all the pieces you've seen in this collection can be purchased separate or all together.
Just click on the pictures or the links below and it will send you straight to our snickerplum etsy shop.
Hope you enjoyed it and thanks for reading.